Why everyone needs a coach?
The human mind is programmed to view the world through its unique lenses. Just like it is difficult to see through a foggy windshield, it is difficult to see the obvious when the mind is clouded with unwanted thoughts and emotions. Imagine walking through a maze called life with a clouded mind – There is a goal you want to reach and deep down at your very core… you know it! But the journey takes much longer and involves a series of dead ends, disappointments, panic and confusion.
In this life maze, the coach is like your GPS system – a good quality one. What makes coaching valuable is the coach's ability to have an unbiased objective viewpoint along with constant guidance and support. Engaging in regular coaching conversations is like taking a regular mental, emotional and creative shower!
I help you navigate this life maze by cleaning the windshield to help you see with clarity and get to the next level with real and practical solutions. This approach doesn't change you into something society wants, or you think you want. Instead, it helps remove internal fears and obstacles to re-introduce you to your authentic self, and build a fulfilling and successful life unique to you!
Career Accelerator, Relationships Booster, Purpose & Self Mastery, The Hush Hush
Areas that I
Simplify your journey to success
Career Accelerator
Create more fulfilling relationships
Relationship Booster
Unlock your undiscovered talents & potential
Purpose & Self Mastery
Open up conversations you dodged till date
The 'Hush-Hush'
Simplify your journey to success
Career Accelerator
Create more fulfilling relationships
Relationship Booster
Unlock your undiscovered talents & potential
Purpose & Self Mastery
Open up conversations you dodged till date
The 'Hush-Hush'
I am confused with all these terminologies. Is this the same as counselling or therapy?
The general difference between coaching and other forms of support & therapy is that coaching works on a specific goal within a mutually agreed timeline. However, given my background and expertise, I include a variation of techniques and personalize the entire process based on your needs and comfort.
What approach or model do you use?
Honestly, for something so dynamic and unique as human beings, there can never be one size fits all. I do have a set of scientific tools and signature questioning techniques that I incorporate, but no two people would go through the exact same structure. If you do find something that fits every single human on this planet…give me a buzz. I would love to use that magic tool!
What do I need to do?
Just be present and receptive to the process, and be willing to apply the new findings. A genuine smile is always welcome too. And yes…feel free to be candid. We don't judge and all information is fully confidential unless you choose to involve a partner or give permission.
Can the focus of coaching shift?
As a standard protocol, we will establish a goal to work on within a certain timeline at the start of the coaching engagement. Along the way, there is a possibility of making new discoveries, going more in-depth and thus an expanded focus. I will provide you my personal recommendation for the best approach to take, however, the final decision-making power will always remain with you.
Can you guarantee success? How do I know if transformation has taken place?
Yes, we guarantee success if you commit to the process! Although you must have heard that it is tricky or hard to measure something so intangible as a success rate, I will work with you to create a benchmarking process and activities that will definitely let you see concrete results.
Love it! I am excited to start this journey, what do I do next?
We are as excited and want you to be assured. Book your free 30min discovery call with me here or check our specialized services here.
I am new to this! Will this drastically change my life? What can I expect from coaching?
Yes, the change is REAL and for the better. This can result into actual transformation to meet your defined coaching objective.
How are you different than the other coaches?
I use a blend of scientific tools, energy science and intuitive questioning. Some of the words my clients use to describe my style of coaching are – positive shift, unique, therapy-like, intuitive, practical, multiple ah-ha moments, and more. You can read more about their experience in testimonials & Case Study.
How many sessions do I need?
Depends on the goal you are working towards and the depth of the issue that you would like to work on. We can discuss this together and is flexible.
Do I get my money back if I am not happy with the results?
We are so committed and confident in our offerings, that it is hard to believe it won't work. Me and my team put in our heart and soul to help each person who approaches us. We have a 100% satisfaction rate till date. If at all even after putting in the work from your end, you feel that the sessions did not make any difference to you, we will be happy to discuss a refund.
You advocate the need and importance of coaching. But do coaches also have a coach?
If you picked this one, that's a great question and I often get asked the same. The answer is yes! Coaches have coaches or mentors too. Just like doctors see doctors if they fall sick, or a Guru seeks continual knowledge from his or her Guru. We are as human as you are – just dedicated, and for some gifted, in this line of work.
Testimonials
Maze to Amaze
Experiences
Recently I had the pleasure of having a coaching session with Payal. She guided me in using my strengths to enhance my soft competencies at the workplace. Payal impressed me with her deep knowledge and intrinsic aptitude for coaching through her insightful style. I am positive she will continue to guide many more lives via her future endeavors.
From the first contact, I immediately felt a good vibe which resonated throughout the entire process. Payal helped me to define my strengths and use them in the pursuit of a finding a new professional challenge. Thanks to her, I am more aware how I can capitalise on these strengths in my day-to-day job and the challenges that come with it. Highly recommend her and her style of coaching!
I had 4 coaching sessions with Payal. We looked at addressing resistance from the past, clarifying my goals and owning my strengths. Her way of relating to people really allowed me to open up at both the practical and emotional level and uncover deeper insights about myself. She was able to call my attention to blind spots and help me process resistance which I did not know was affecting me to such a large extent.
Payal was my first career coach and a godsend! She is energetic, breaks things down easily, easy-going and caring. She also is fairly knowledgeable and can provide useful insights from a corporate/management/culture side of things. Would highly recommend her services to anyone looking to build on their strengths individually and within and organisation with clarity, positivity and a long-term growth mindset.
Payal is a very dynamic personal achievement expert with deep technical know-how but also a strong understanding of the human mind. She enjoys learning new things and is quick to apply practical knowledge where most useful.
Payal created a huge difference in my life at a very crucial juncture. Confusions were the source of all miseries in the past 8-9 months. I could only feel more gratified when I realized that the internal battles were finally over and the directions had been clearly laid out. Every little achievement from now stems from the strong seeds of foundation sown by Payal. Thanks for instilling so much sense and wisdom and making me a better person.
"Payal is an excellent example of a person whose professional and personal interests are the same. Instead of working on weaknesses, she concentrates on the strengths to overcome our weaknesses. I had the opportunity to sit with her for a coaching session, and she definitely showed the bright light."
I have taken the strengths coaching session with Payal. The 1h session was quite ground-breaking for me, as I discovered sides in me I didn't realize I had and sides in me I didn't realize were real strengths. I'm very happy to have to rethink my own personal strategies for the future and to reach my goals staying true to myself, my nature and my gifts.
Payal has an incredible quality of connecting with you right away. She has managed to help me with stress management and general wellness in a fun, educative and easy-going manner. Highly recommend her for her capabilities as a life coach and her unique blended style of coaching.
"Just a simple hour-long session and Payal managed to help me tackle a huge hurdle that has been hindering my progression. She is resourceful and delivers clear direction based on each individual's strength profiles. Her dedication and willingness to make a difference in other people's life is admirable."
I was job hopping for the longest time because of job dissatisfaction. I was lost and didn't know what I want in my career. Payal helped me realize the person I really am, which led me into a direction out of the maze I was in. She also gives very objective and useful insights on how we can leverage on our strengths. Thank you Payal, for helping me find the way.
Payal always maps my profile well with real life situations and helps me focus my strengths in the right direction to come out of any negative situation I undergo. She continuously follows up between sessions to make sure I am using my learning effectively and am on the right track. Thanks, Payal for helping me through my downtimes.
"Payal helped me analyze the source of conflicts I encountered at work and taught me how to overcome challenges. I was very much impressed by Payal's professionalism in coaching with a personal touch, and I believe it could benefit many others."
True justice to the name. This is the one place where I could find solutions for all my problems, got to know myself better and free from all negativity.
Thanks for your guidance on my career path. You gave me the knowledge and the confidence to advance in my career. I would highly recommend Payal to anyone at any stage of their career.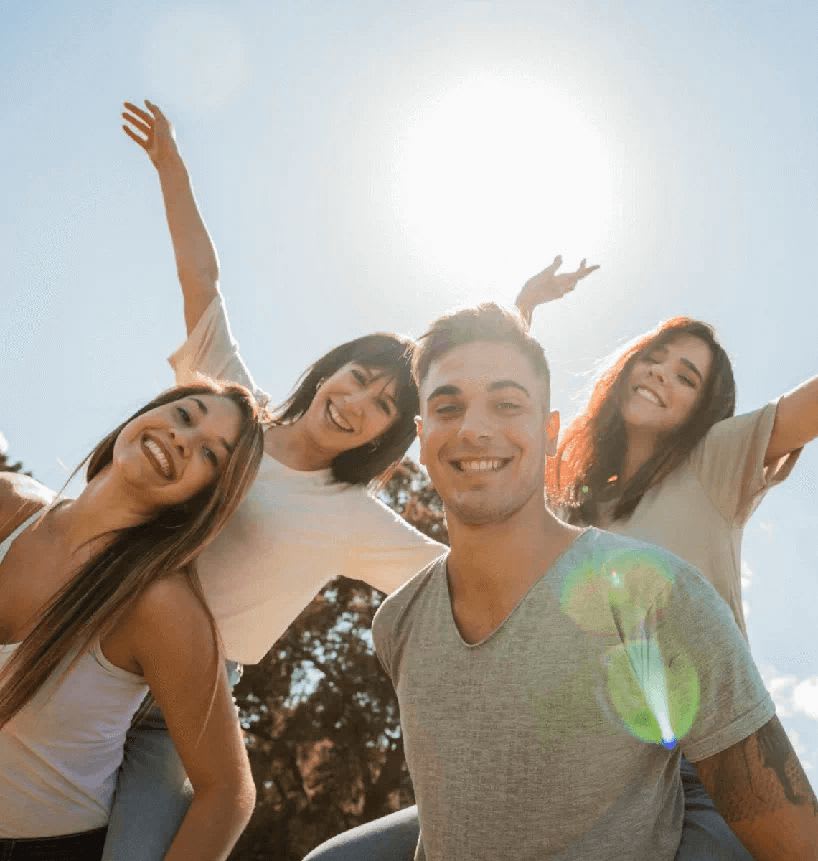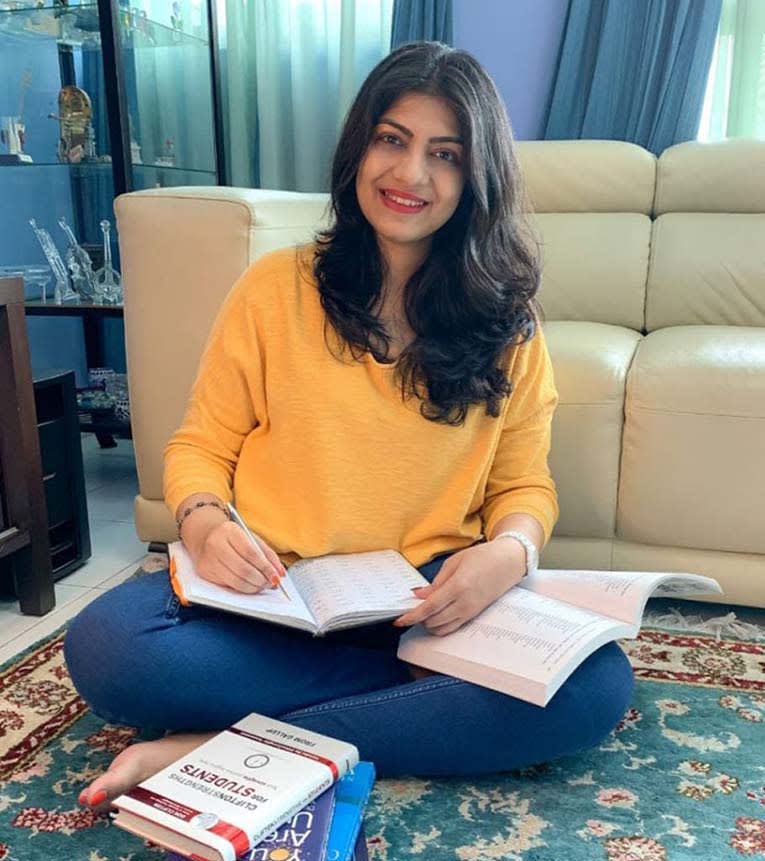 Judging others is often spoken about. But have...
Read More
Few weeks ago I wrote about how we...
Read More

Based out of Singapore, I reach out to the world to offer unique and holistic personal development experiences so that people with ideas, strengths and dreams can find their true purpose, get real and practical solutions, and achieve their lifelong ambitions.